The technology behind digital dentistry influences how patients interact with their dentists, making procedures safer, quicker, and more comfortable. Understanding what digital dentistry is and how it works can help give you peace of mind knowing that Dr. Tadros uses the latest technology to provide a premier level of care.
What is Digital Dentistry?
Simply put, digital dentistry is any technology used in dental procedures that utilizes digital or computer technology, rather than traditional mechanical or simple electric tools. It includes approaches that dentists are using to diagnose, analyze, and treat patients with a wide variety of dental needs.
Different Options of Digital Dentistry
The development of multiple digital options have transformed each step involved in attending an oral healthcare appointment. Services like physical assessment, diagnosis, and preventive care allows Dr. Tadros to take a different approach than you may be used to. Here are just some of the digital dental tools Dr. Tadros may use at your next appointment.
High-Tech Cameras
You're probably familiar with the small mirrors most dentists use to observe your teeth from every angle. Digital dentistry has introduced the use of tiny cameras to help dentists further explore and magnify parts of the mouth when needed.
The cameras share images from hard-to-see places, which allows Dr. Tadros to take highly informed actions to provide oral care. They also allow for 3D models of teeth to be made, creating highly accurate and detailed digital maps for constructing aligners, crowns, or other oral devices.
Advanced Digital Radiography
One of the approaches that dentists employ to diagnose a problem is an X-ray. In the past, the process was long, as the system relied on processing film images on special materials. It also involved excessive paperwork, as dentists filed the prints to properly maintain a patient's dental history.
Digital radiography has transformed dentistry. The process displays real-time results on a computer screen, drastically shortening the amount of time a dentist needs to identify and diagnose issues. In addition, dental professionals can easily share results with other experts for accelerated dental care.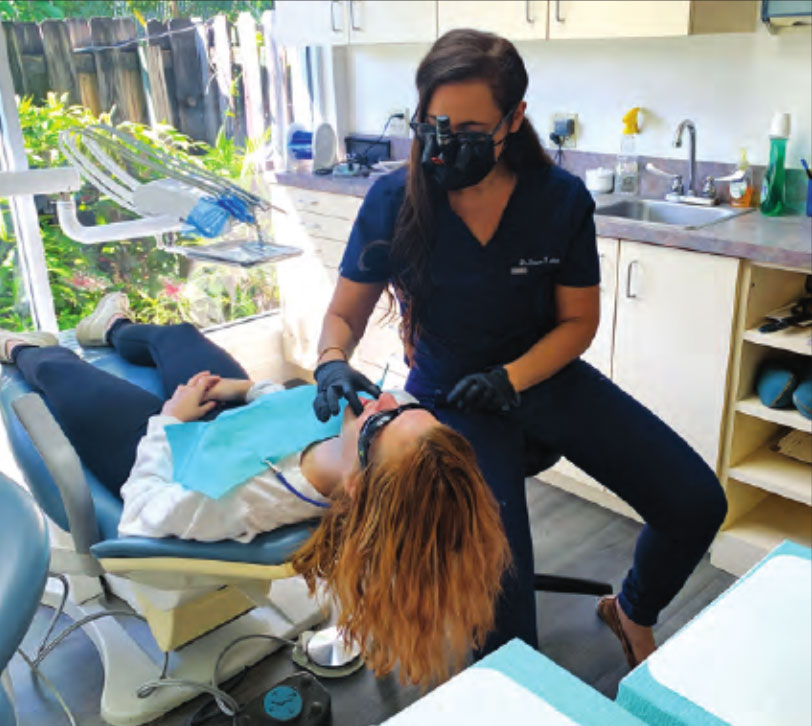 Cancer Diagnostic Tools
Today, dental professionals use advanced screening tools to detect anomalies that could be signs of oral cancer. By using advanced technology like VELscope, Dr. Tadros can detect abnormal lesions otherwise invisible to the naked eye, allowing her to diagnose cancerous lesions early. Early diagnosis improves chances of effective treatment, allowing the patient to recover quickly and at a reduced cost.
Understanding the Digital Implant Surgery
Digital dentistry continues to gain popularity across the world, improving dental health care significantly for millions of people every year. And as the technology continues to evolve and get better, procedures will become more comfortable, more effective, and less time-consuming for both dentists and their patients. To experience the digital difference and how it contributes to our friendly, welcoming, and professional practice, schedule an appointment with Dr. Tadros today! Call us at 954-519-7465.